Honors Program

Tuition and Fees

Financial Aid

Academic Standards, Policies and Degree Requirements

Academic Advising

Liberal Studies Program and Graduation Requirements

Academic Departments

Continuing Education and Sponsored Programs
Student Centers, Programs and Services
Student Activities and Leadership Programs
Housing and Residence Life

Academic Faculty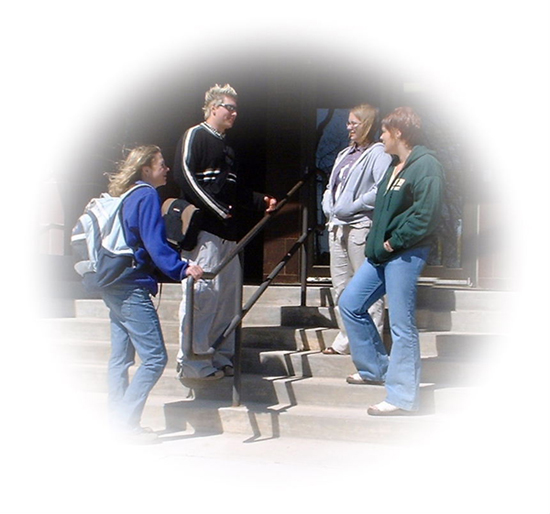 The Northern Michigan University Undergraduate Bulletin is published by the Northern Michigan University, Registrar's Office, 1401 Presque Isle Avenue, Marquette, Michigan 49855-5323.
Accreditation
Northern Michigan University is accredited by the Commission on Institutions of Higher Education of the North Central Association of Colleges and Secondary Schools.
The Higher Learning Commission of the

North Central Association of Colleges and Secondary Schools

30 North LaSalle Street, Suite 2400

Chicago, Illinois 60602-2504

Phone: 312-263-0456; 800-621-7440

Fax: 312-263-7462

Internet: www.Info@ncacihe.or
All education programs are accredited by the National Council for the Accreditation of Teacher Education. Other accreditations include the American Chemical Society; the National Accrediting Agency for Clinical Laboratory Sciences; the Council on Academic Accreditation of the American Speech-Language-Hearing Association (Communication Disorders); Commission on Accreditation of Allied Health Education Professionals (Surgical Technology); National Association of Industrial Technology; National Association of Schools of Music; the American Alliance for Health, Physical Education, Recreation and Dance; the Council on Social Work Education; the Department of Transportation Federal Aviation Administration Certification; and approval by International Association of Counseling Services, Inc.
In addition, the nursing programs (practical nursing, baccalaureate and master's degrees) are fully approved by the Michigan Department of Licensing and Regulation, State Board of Nursing and the baccalaureate and master's degrees are fully accredited by the National League for Nursing. Nursing is also a pre-approved program of the Commissions on Collegiate Nursing Education (CCNE).