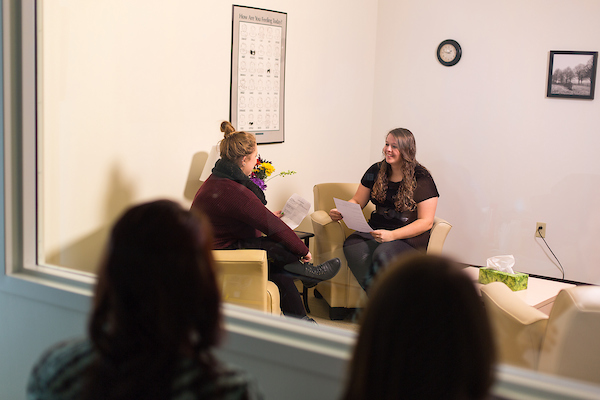 Nothing will give you a better idea if a career is for you than gaining exposure. Career experiencing offers an opportunity to spend time in a field of interest and get first-hand experience. It allows you a chance to see what working in a specific job is like as you observe the day-to-day activities of someone currently working in the industry. Career experiencing highlights the differences between what you assume a potential career will be like and actually having personal exposure to better understand the career. Not to mention, it is a great opportunity to get your questions answered by a professional in the field.
As your career exploration exposes you to more opportunities for face-to-face interactions with professionals, you may find yourself at a loss as to what questions to ask to gain a better understanding of the field. Here are some to begin the conversation:
What is a typical day in this field like?
What aspect(s) of your work do you find most satisfying and least satisfying?
How did you make the decision to get in this field?
What types of people probably would not enjoy this line of work?
What courses during college did you find most helpful?
What effect has your job had on your personal life?
Where do you see yourself going from here?
What advice do you have for someone considering a career in this field?
What kind of need will there be for this occupation over the next 10, 20 or 30 years?