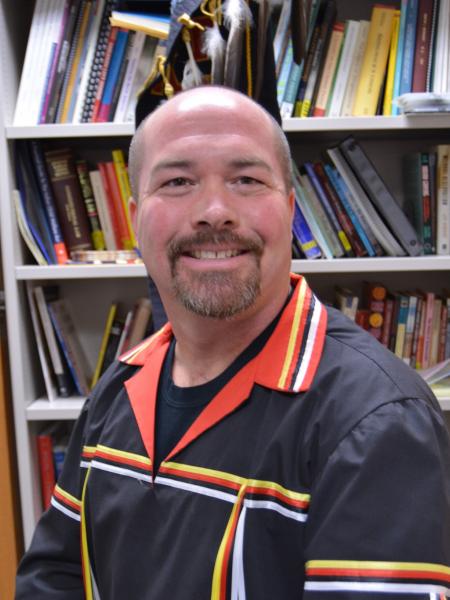 Dr. Martin Reinhardt is an Anishinaabe Ojibway citizen of the Sault Ste. Marie Tribe of Chippewa Indians from Michigan. He is a tenured professor of Native American Studies at Northern Michigan University. He is the president of the Michigan Indian Education Council, and the lead singer and songwriter for the band Waawiyeyaa (The Circle).
His current research focuses on revitalizing relationships between humans and Indigenous plants and animals of the Great Lakes Region. He has taught courses in American Indian education, tribal law and government, and sociology. He has a Ph.D. in Educational Leadership from the Pennsylvania State University, where his doctoral research focused on Indian education and the law with a special focus on treaty educational provisions. Martin serves as a panelist for the National Indian Education Study Technical Review Panel and as the primary investigator for the Decolonizing Diet Project. He has also served as Chair of the American Association for Higher Education American Indian/Alaska Native Caucus, and as an external advisor for the National Indian School Board Association.
He also holds both a Bachelor's and a Master's degree in Sociology.
Contact: Martin Reinhardt, Ph.D. Email: mreinhar@nmu.edu Phone: 906-227-1397 Office: 112C Whitman Hall