NMU's Online MPA Ranks in Top 50
Thursday 7, 2015
MARQUETTE, Mich.—Northern Michigan University is represented in the "Top 50 Schools for Online Master's Degrees in Public Administration" 2015 rankings compiled by topmanagementdegrees.com. NMU is one of only two Michigan universities on the list.
NMU's program is offered entirely online. Students select one of the following concentrations to advance their career expertise: criminal justice, human resources, public management or state and local government. They also expand their theoretical understanding of the field and develop essential competencies in basic methodological and technical areas.
The MPA is housed in NMU's School of Education, Leadership and Public Service, but includes courses from other departments to augment the core requirements. This interdisciplinary approach enables students to benefit from diverse expertise and perspectives.
"NMU's program has become very popular with students because it has shifted to a skills development model, which includes partnership with community organizations or governments to solve problems they are actually experiencing," said Jennifer James-Mesloh, MPA program coordinator. "The MPA curriculum incorporates 'learning by doing' instead of solely relying on the more traditional model of education that focuses exclusively on reading textbooks and taking exams.
"Other reasons students are actively enrolling in the program is because the application process mirrors what you would expect with a professional job: cover letter, resume, personal interview and transcripts reflecting an undergraduate GPA of 3.0 or above."
NMU occupies the 50th spot in the rankings. According to topmanagementdegrees.com, an MPA is the widely accepted professional credential for a management career in public service. It focuses on critical skills in finance, human resources and management—similar to an MBA—but applies those skills toward the "goal of public service within a democratic environment." The website states that the MPA is "an important step for public leaders to gain knowledge and hone skills to implement policies, projects and programs within government and nonprofit organizations."
The data for the ranking was derived from recent publicly available sources such as The Princeton Review and US News and World Report. It was additionally calculated with each school's average graduate school tuition and average early career salary to factor in a return on investment (ROI). Finally, each school was ranked on an accreditation from the Network of Schools of Public Policy, Affairs and Administration (NASPAA), the highest-recognized global accrediting body of master's degree programs in the fields of public policy, affairs and administration.
For more information on NMU's program, visit nmu.edu/mpa.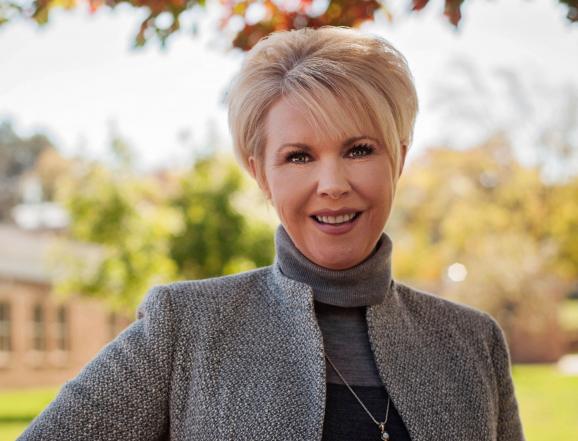 Jennifer James-Mesloh